Skip to Main Content
It looks like you're using Internet Explorer 11 or older. This website works best with modern browsers such as the latest versions of Chrome, Firefox, Safari, and Edge. If you continue with this browser, you may see unexpected results.
ZoteroBib
ZoteroBib is a free service to help people quickly create perfect bibliographies. Here is a quick tutorial explaining the process.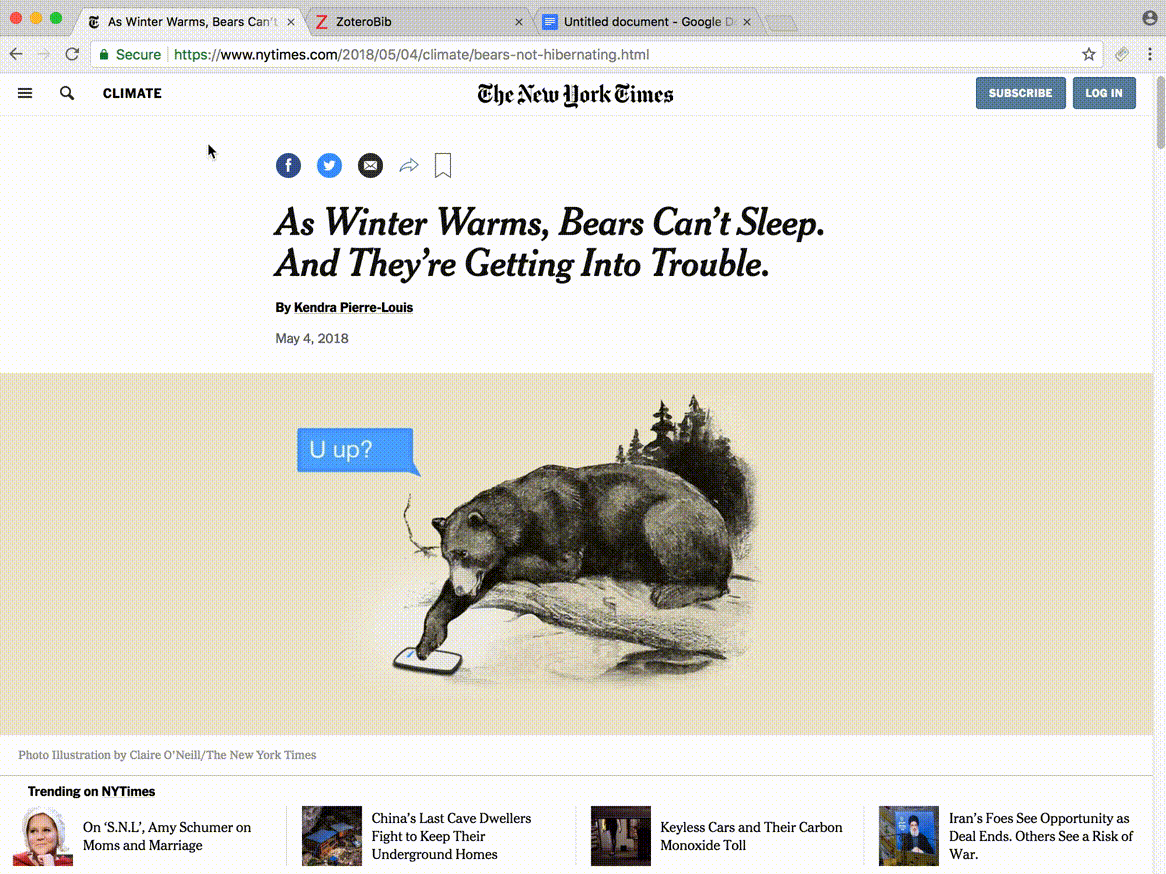 Citation Tools for Free
Please keep in mind that the following tools are not perfect. It is highly recommended that you verify the accuracy of any citations produced by these tools using the citation style's official manual.
Many of these citation tools also allow you to import and/or export citations between them and other citation tools.
Citation Tools Within Our Databases
Did you know that several of our databases come with citation tools that format article citations in several different styles? ( ALA, APA, AMA, Chicago/Turabian, etc.) Look for the CITE or EXPORT function next to the article record in most databases to create a citation for your reference list. Use these shortcuts with caution, always check them with the Library's citation style guides for accuracy.
Look for these sign-in features in all EBSCO, JSTOR, and other databases.
For further instructions see the box on this guide labeled:
How do I Retrieve Citations Within the Lyman Beecher Brooks Library's Databases?
See also: How to cite your resources LibGiuide.
How do I Retrieve Citations Within the Lyman Beecher Brooks Library's Databases?
NOTE: Review the instructions at EBSCO Support Site and make any necessary corrections before using. Pay special attention to personal names, capitalization, and dates. Always consult your library resources for the exact formatting and punctuation guidelines.
Plagiarism (Practice of stealing someone else's work or ideas as your own) Mix - 4 Famous Musicians (Who Stole Their Biggest Hits) - The Spit Take YouTube (February 2, 2015)
NSU Academic Policy
Norfolk State University adheres to policies and procedures on plagiarism and academic honesty. There are consequences and the results can be failure for the class, expulsion from the class, or expulsion from the University.
Contact the Library
700 Park Avenue
Norfolk, VA 23504
Phone: (757) 823-2418
Email: Library@nsu.edu