Skip to Main Content
It looks like you're using Internet Explorer 11 or older. This website works best with modern browsers such as the latest versions of Chrome, Firefox, Safari, and Edge. If you continue with this browser, you may see unexpected results.
What is plagiarism?
Plagiarism - the practice of taking someone else's work or ideas and passing them off as one's own.
Students at NSU who commit plagiarism can receive a failing grade on their paper or class,placed on probation or expelled from the university. The purpose of the video below is to help you understand what plagiarism is, and to teach you how to avoid plagiarism. Be mindful to cite when using someone's else work.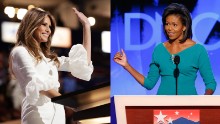 Cititations & Bibliographies
Citing your sources
A citation

identifies the resource where the work is found.

A citation is a written reference of a source either published or unpublished.

The source of a citation appears in a list at the end of the paper.
APA (American Psychological Association) is often the style of choice for papers in the social sciences, business, and sometimes health sciences. Always remember to ask your professor which style he/she prefers. Tutorial
MLA (Modern Language Association) is often the style of choice for papers in language and literature. Remember to ask your professor which style is preferred. MLA tutorial from Hunter's College.
Purdue OWL (Online Writing Lab) Purdue University houses writing resources and instructional material to Purdue University Students, members of the community, and users worldwide.Individuals will find information to assist with many writing projects.
This web-based application makes it easy for students to collect and organize sources.
Create citations in multiple formats like APA, MLA, Harvard &

Chicago etc.
This site provides examples for creating reference citations for research papers. It includes MLA, APA, Turabian, Chicago styles. It allows users to type information in the text boxes and citation machine creates the work citations

.
Norfolk State University and the Lyman Beecher Brooks Library do not endorse the web sites of other entities or assume any responsibility for their content or operability. Norfolk State University does not discriminate against any person on the basis of race, sex, color, national origin, religion, sexual orientation, gender identity, age, political affiliation, or against otherwise qualified persons with disabilities in admission to, participation in, or receipt of the services and benefits under any of its programs and activities, whether carried out directly or through a third-party, or any other entity with which Norfolk State University arranges to carry out its programs and activities.
Contact the Library
700 Park Avenue
Norfolk, VA 23504
Phone: (757) 823-2418
Email: Library@nsu.edu